Nikoli Blackman became the first swimmer across all three age groups from Trinidad and Tobago, more so from the CARIFTA region, to secure a Golden Record Double when he completed the tough feat in the 13-14 boys sprint freestyle events at the at the 2020 UANA Swimming Championship held in Lima, Peru last year.
Blackman won the 50-metre freestyle in a Championship record time of 24.31 seconds. One day later, he completed the double when he lowered the 100-metre freestyle Championship record of 54.00s, formally held by Mexico's Victor Manuel Salcedo, to 53.84s.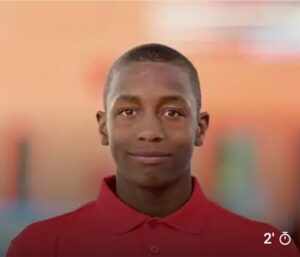 During the same tournament, Blackman took silver in the 50M Butterfly and captured the eyes to secure T&T's Youth Sportsman of the year (2020) with his outstanding performances.
These are not the only records currently held by the 15-year-old in the pool. Blackman is also the current national record holder for many other events such as the 1500M Short Course, which was previously held by George Bovell III and stood for 21 years. It can be noted that Blackman is a force to be reckoned with once he gets into the water.
In 2016, at the opening of the National Aquatic Centre in Couva, Blackman became the first and only swimmer to break a record, namely the 200M freestyle short course event, at the tournament. Following this, Blackman went on to replicate record breaking performances throughout the years in his various age groups.
Speaking to SPORTT about the feelings he experienced when he broke his first record, he expressed, "The first national record I broke was the 200M freestyle in the 9-10 boys age group with a time of 2 minutes and 22 seconds and I was very happy. Then in the following meet, one of my friends Zarek Wilson came and broke that record and I remembered I started to cry, a lot! (*laughs*)."
He continued, "But after that I went for long distance races and I was breaking more and more records each year in those events." Blackman also showed a particular interest towards Open Water events as well. "I love Open Water 5K & 10K races. My goal this year is to win the Subway Maracas Open Water 5K & 3K and get my name on the jersey," he said.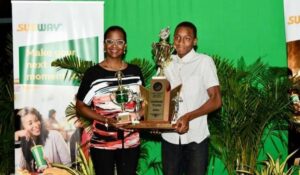 Notably performing in Open Water events both locally and regionally, Blackman racked up numerous gold medals and podium finishes throughout his career thus far. Recently in the pool, Blackman won 10 gold and two silver medals at the National Long Course Age Group Championships. Blackman detailed, "It feels good (whenever I break a record) because then I can see all the progress I have been making over the years, especially when it comes to my training and the sacrifices I made."
However, this is just part of the process of attaining his dream of an Olympic berth. Blackman can attest to these results not happening overnight. His schedule is not a walk in the park by any means. From waking up at 4:20am on mornings to fitting in nine (9) training sessions per week while still making time for school, Blackman has his work and priorities shaped out for him.
Despite this vigorous routine, Blackman's incentive stems from his dream of making an Olympic Games. He stated, "I remember watching the games and saying I want to go there. I am close to the 50 freestyle 'Qualification B' time. I just need to shave off a second from my current time to achieve this."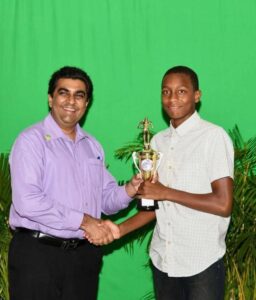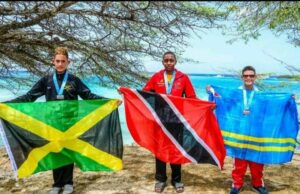 He understands the importance of hard work, discipline, and the dedication it takes for him to achieve this goal while continuing to break some more records on the way to his Olympic dream. Nevertheless, in a sport of microseconds, this is no easy task. There are a couple areas he is working on to sharpen up his agility in the pool including his underwater aspect and increasing his lung capacity. This is to reduce the number of times he would be required to breach the water for air thus cutting down significant milliseconds from his overall time.
Another part of this process and behind most professional athletes is having a strong support system as they are the ones to make sure Nikoli is properly adjusted for such a grueling schedule. He detailed, "My family are also my main source of motivation and support, without them it would be very difficult. From 'Mummy and Daddy' to my aunts & uncles, and my Grannies, they all lend support. All hands are onboard!"
He also encourages others who may have a similar dream by stating, "In order to attain your dream, you have to put in the work for it. You have to work for it because it is impossible to make it happen without any work done."
Currently, Blackman is working on his two-year and five-year plan of medaling in the Pan American games and qualifying for the World Championships. He also eyes the 2024 Olympics in France as the games to make his berth in an individual event and to be part of our national relay team. He would also like to make the Olympics swimming in the Open Water events.
We wish him all the best in his career and achieving his Olympic berth representing the Red White & Black.