SPORTT OPENING GATE FOR SPORT TOURISM AND IDEA EXCHANGE
September 07, 2021, Balmain, Couva: The Sports Company of Trinidad and Tobago Limited (SporTT) is expanding its partnerships and collaborative initiatives. As part of this outreach, the Ambassador to the Kingdom of the Netherlands, His Excellency Raphaël Varga van Kibéd toured the National Cycling and Aquatic Centres in Couva on Friday September 3rd, 2021.
His Excellency was part of a delegation consisting of Trinidad and Tobago's Ambassador Extraordinary and Plenipotentiary to the Kingdom of Belgium, His Excellency Colin Connelly and Trade and Consular Officer Netherlands Embassy Mr. Linley Geeban.
His Excellency van Kibéd noted that the gates are open for a two-way flow of activity between the SporTT and key stakeholders in the Netherlands.
Following the tour, led by SporTT head of Partnership and Alliances Kairon Serrette, the delegation sat down with SporTT Chairman Douglas Camacho and CEO Jason Williams for strategic talks.
His Excellency Raphaël Varga van Kibéd said, "SporTT is well placed to ensure that there is a properly executed government to government and institution to institution agreement for the exchange of ideas and the creation of a sports tourism and eco-tourism eco-system which will benefit not just Trinidad and the Netherlands but also Dutch islands in the Caribbean."
SporTT is forging ahead with plans to create two-way partnerships with the Netherlands and Belgium as part of an overall strategy to broaden its reach and increase local knowledge capacity in sport development and administration.
SporTT Chairman Douglas Camacho in welcoming the Ambassadors noted, "this visit bodes well for SporTT as the lead in realising the sport for all policy and the creation of a viable sporting business and training environment that can be exported to other islands. The knowledge exchange alone with our elite athlete unit will be a major win for Trinidad and Tobago.
The SporTT is ready to welcome the creation of the sports tourism eco-system since work has been done in the areas of preventative maintenance and planning during the recent shutdown period brought on by the pandemic.
***ENDS***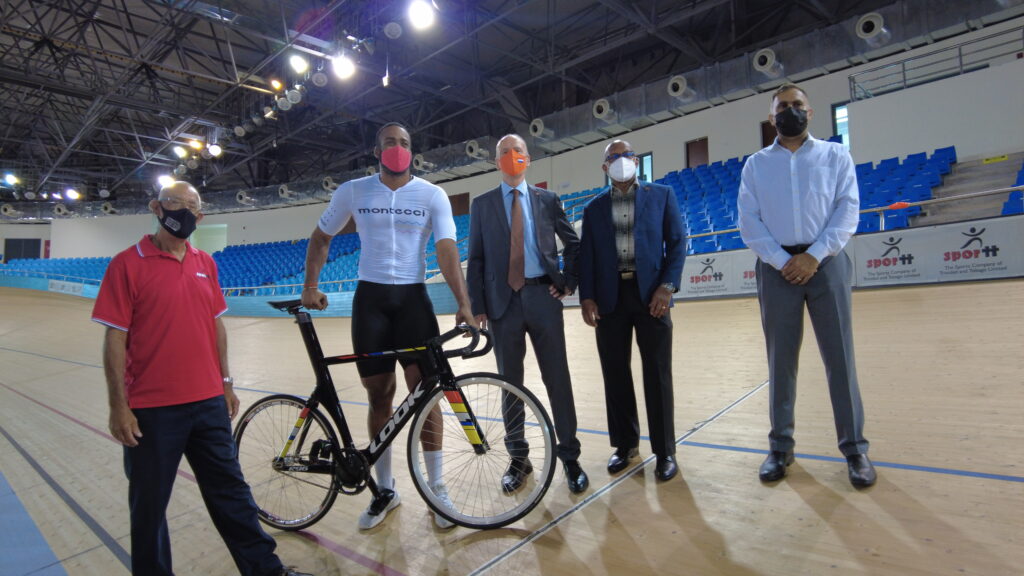 Left to right – SporTT Chairman – Douglas Camacho, National Cyclist – Quincy Alexander, Ambassador of the Kingdom of the Netherlands His Excellency Raphaël Varga van Kibéd, Ambassador Extraordinary and Plenipotentiary to the Kingdom of Belgium, His Excellency Colin Connelly, SporTT CEO Jason Williams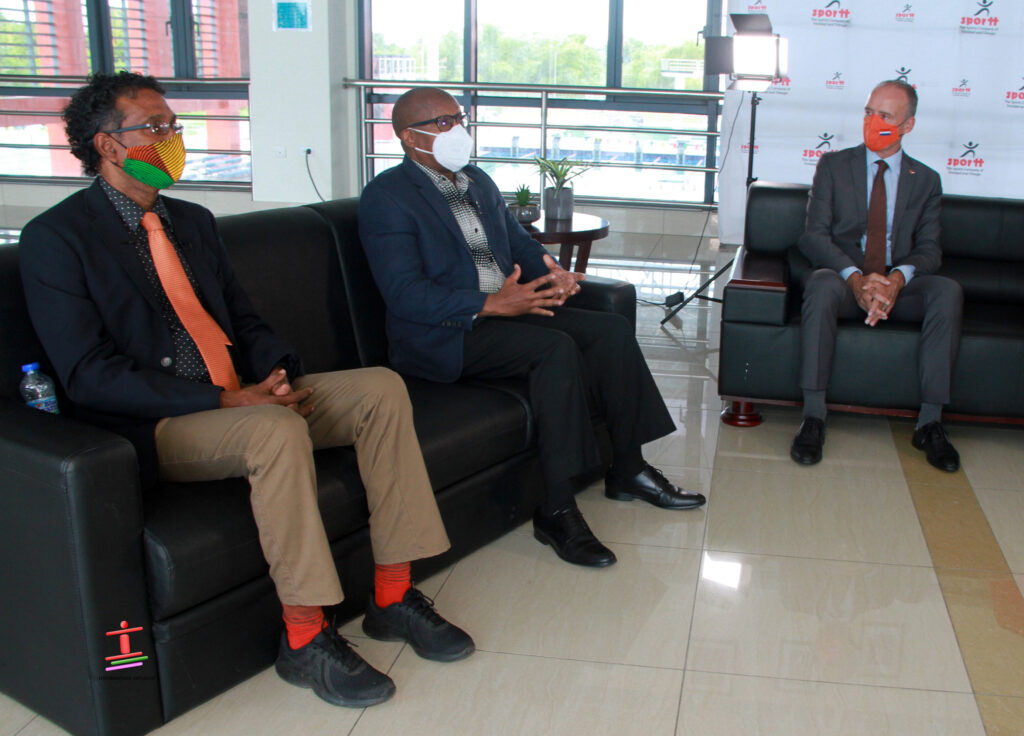 Left to right – Trade and Consular Officer Netherlands Embassy – Mr. Linley Geeban, Ambassador Extraordinary and Plenipotentiary to the Kingdom of Belgium, His Excellency Colin Connelly, Ambassador of the Kingdom of the Netherlands His Excellency Raphaël Varga van Kibéd