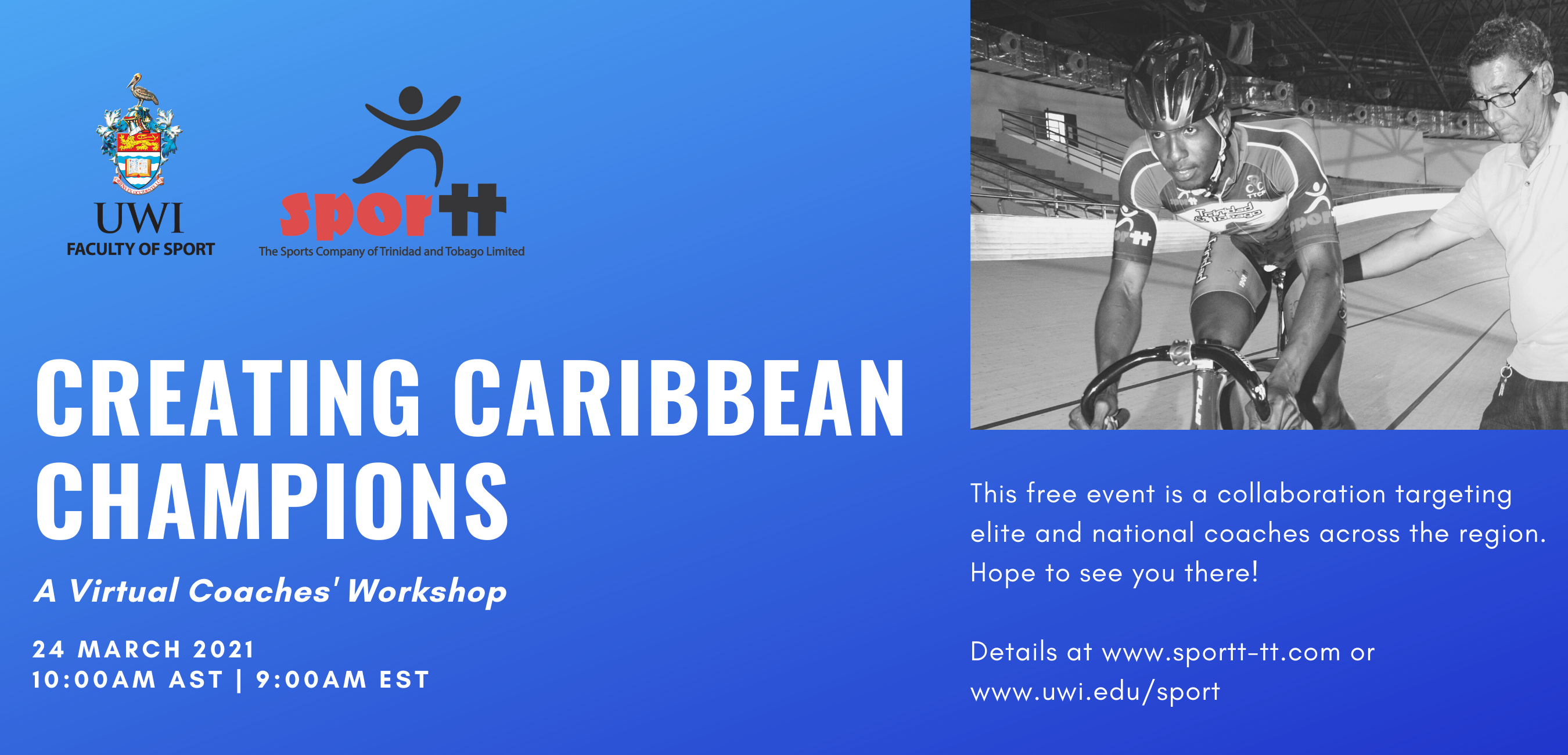 The Sports Company and the Faculty of Sport of UWI (MONA) are collaborating to bring to you a revolutionary coaches workshop on March 24th, 2021. This free event is a collaboration targeting elite and national coaches across the region.
Please see link for the registration form below.
https://forms.gle/7wCq5YPq77eDmmWA6
The workshop can be accessed on the day via ZOOM Link. Please make sure and register if you would like to be let in.