Tuesday 31 October 2023, Balmain, Couva
31 October 2023, Balmain, Couva: Intellectual property (IP) and Intellectual property rights (IPRs) form part of a rapidly developing global market sector in many industries, including sport, in which billions of dollars are exchanged in the development of IP and protection of the relevant IPRs. IP underpins the global sports business industry and as such, protection of those rights is a critical exercise as we seek to create a thriving and sustainable sporting ecosystem. From broadcast rights to athlete image rights, IP pervades several aspects of the sporting industry and is a key requirement to create revenue streams.
As the leading state agency in sport, the Sports Company of Trinidad and Tobago (SporTT) has entered into a three-year Memorandum of Understanding with the Trinidad and Tobago Intellectual Property Office (TTIPO), Office of the Attorney General and Ministry of Legal Affairs to raise awareness of IP among National Governing Bodies (NGBs) for sport as well as to provide access to resources and publications on sport and IPR, among other things.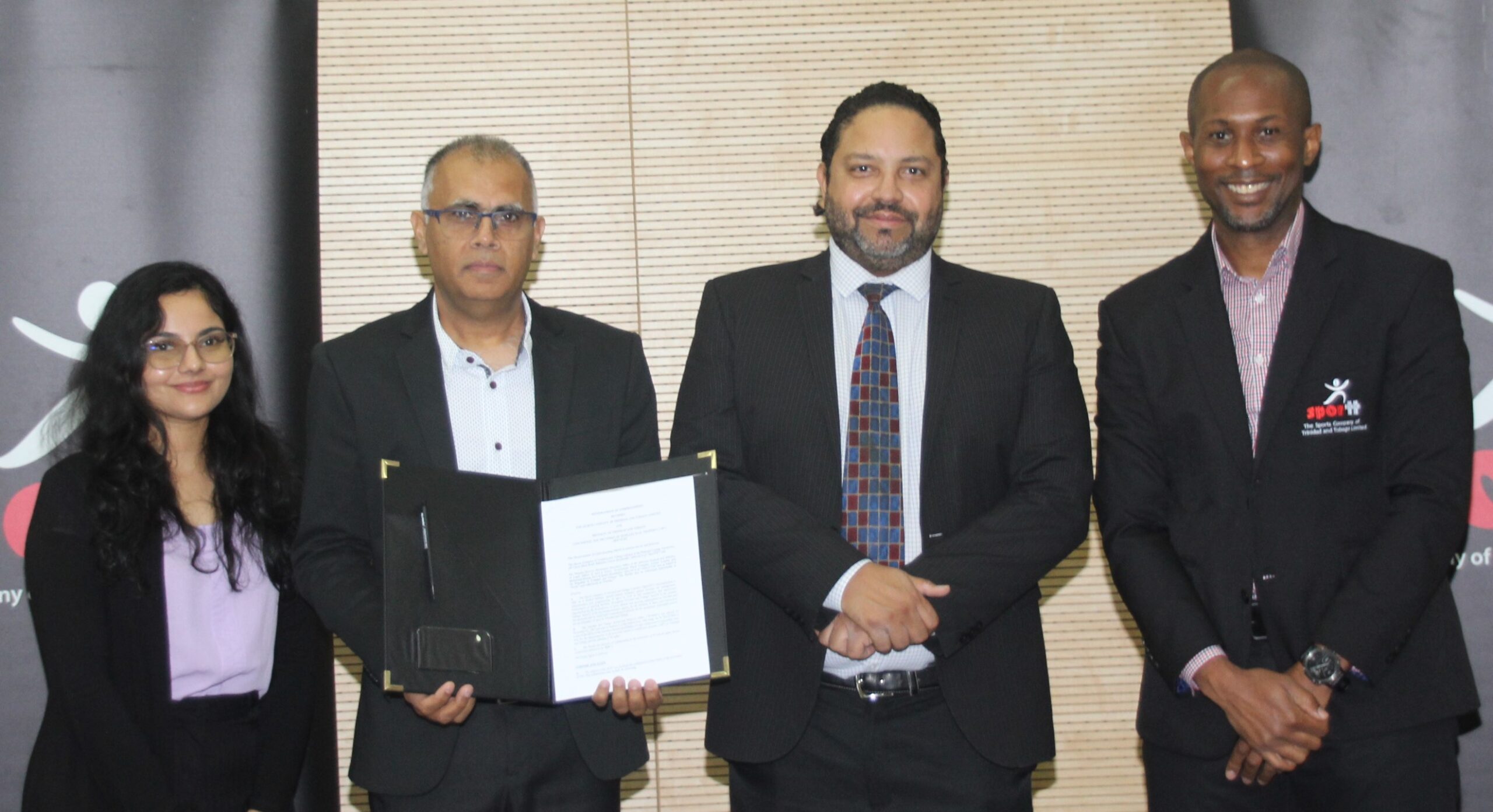 Both Offices will cooperate on the important task of enhancing the capacity of sport-serving organisations and individuals to maximize on the benefits that will flow from the management of IPR assets, which in turn, should increase levels of innovation in the field locally. SporTT and TTIPO will also collaborate on a special project through the World Intellectual Property Organization, geared towards leveraging intellectual property in the sport business ecosystem. The agencies have worked together in the past and have now formalized and strengthened these ties on the heels of the successful hosting of the Commonwealth Youth Games in Trinidad & Tobago in August 2023.
In addition to the work with athletes and sporting organisations, the TTIPO and SPORTT have committed to delving deeper into the role IP plays in the monetization of physical assets and infrastructure and explore models to properly exploit this potential.
SporTT was established in 2004 as a limited liability, special-interest company geared towards the management, administration, and programming of sport, which is primarily conducted through NGBs as a means of maintaining oversight and non-interference in the operations of these non-profit organisations. SporTT is also responsible for the construction and operational maintenance of sporting facilities throughout Trinidad and Tobago.
The TTIPO was created in 1997 pursuant to Section 3 of the Patents Act. It is a department of the Office of the Attorney General and Ministry of Legal Affairs, responsible for the administration of all laws with respect to intellectual property IP in Trinidad and Tobago and the granting of IP rights.
**END**