The Sports Company of Trinidad and Tobago (SporTT), in collaboration with the Trinidad & Tobago Cycling Federation (TTCF), has successfully cemented an alliance with the Union Cycliste Internationale's (UCI's) World Cycling Centre to position Trinidad and Tobago as the home of the hemisphere's first Satellite Centre at the National Cycling Velodrome in Couva.
Director of the UCI WCC Jacques Landry who spoke at Saturday's launch event said, "The UCI World Cycling Centre's Satellites are vital elements in our mission to develop cycling and cyclists in all regions of the world. They carry out important work when it comes to the detection, training and preparation of athletes wishing to pursue their sport at the highest level, as well as the training of people wishing to work in cycling-related fields. The facility and professionals in Couva, forming the Continental Development Satellite, will be a valuable addition to the ever-growing network. We look forward to working closely with its coaches, educational tutors, and administrative staff to help Caribbean athletes and cycling-related enthusiasts realize their full potential and, why not, make a career out of cycling."
More than six years of hard work, negotiation and commitment have elevated the National Cycling Velodrome to UCI WCC Continental Development Satellite status. The official commissioning took place on Saturday 3 December at the Couva facility with the gratitude of the local track cycling community, with congratulatory video messages from national athletes such as Nicholas Paul, Alexi Costa-Ramirez, Phoebe Sandy and national coach Njisane Phillip. TT Cycling Federation president Rowena Williams declared her tremendous pride in the achievement for the sport of cycling in the entire region, adding that athletes and teams have already begun registering their interest in visiting the facility to access the world-class track and other training opportunities that are expected to roll out in the new year.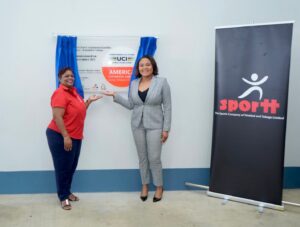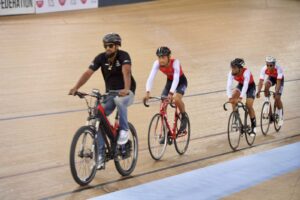 *END*