Thursday 3 August 2023, Balmain, Couva
TTGA Saluted for 'Pleasing Performance'
Big, big, big, big, big salute for a job well done," is how Minister of Sport and Community Development Honourable Shamfa Cudjoe expressed her appreciation for the Trinidad and Tobago Golf Association (TTGA) and its president, Wayne Baptiste.
This followed the national golf team's admirable performance at the recent Caribbean Amateur Golf Championships, held at the Magdalena Grand Beach and Golf Resort from 24-28 July. The Men's team finished second behind winners Puerto Rico in the tournament, while the Ladies team finished fifth.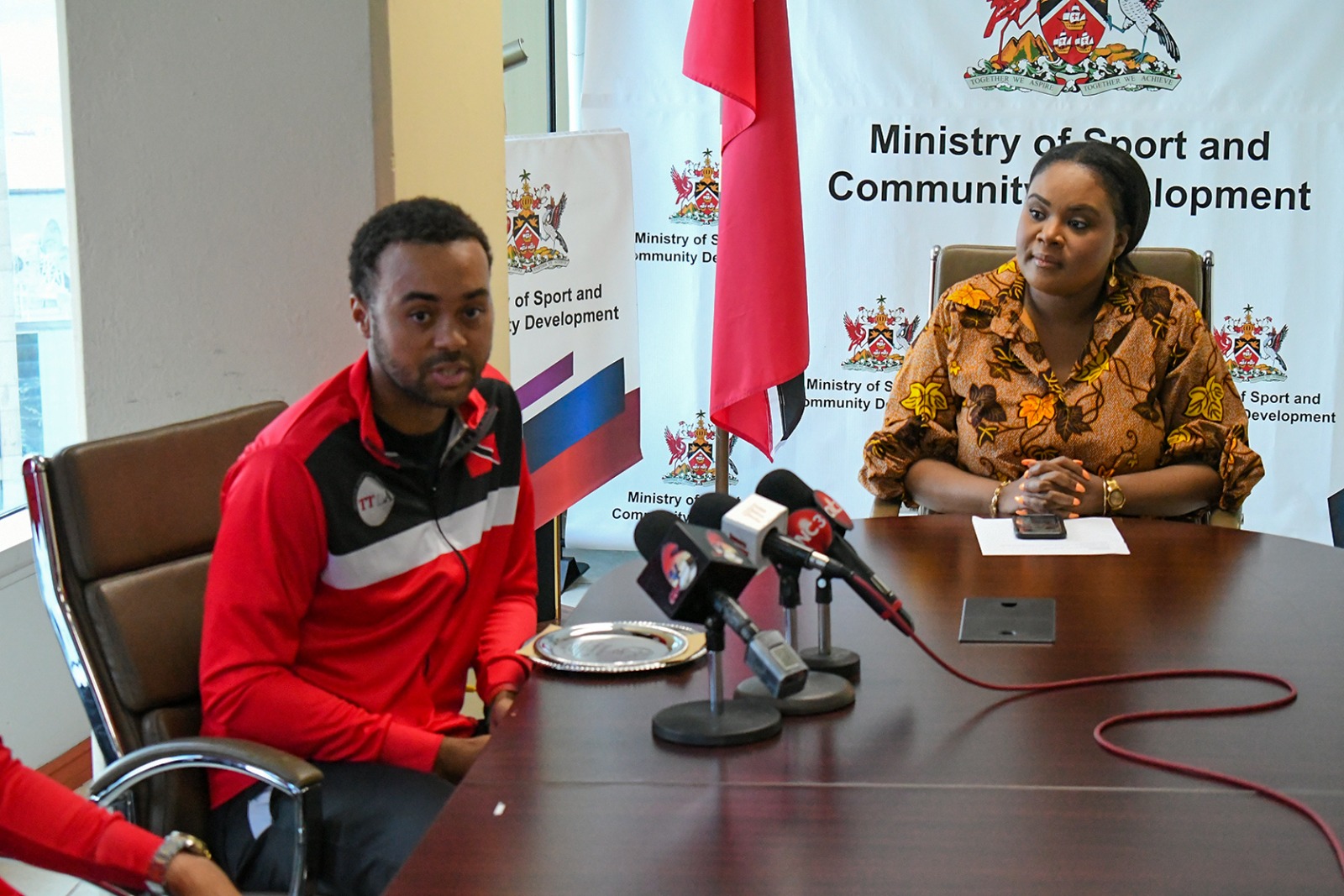 The team paid a courtesy visit to the Ministry of Sport and Community Development on Wednesday (2nd August). They were commended for their perseverance during a tough competition, as well as the quality of their play.
"I'm pleased by the performance of our team," Minister Cudjoe said. "Puerto Rico gives us some good competition year after year, but these youngsters did pretty well, and we want to salute Mr. Baptiste and his team for a job well done."
The Minister also paid tribute to the Sports Company of Trinidad and Tobago (SporTT) for supporting the TTGA's bid for the Championships, as well funding the tournament to the tune of 1.034,691.90.
She said the national golf team's achievement is especially important in the context of the Ministry's commitment to development, with the national team consistently fielding young teams, and also creating opportunities for youth to be exposed to the game.
"This event has been a really remarkable one for us, because it doesn't only speak to the development of golf but also development of our island, our country, our people through sport," the Minister said. "Our young people have been exposed to a wonderful opportunity."
Minister Cudjoe said the event was also beneficial in terms of the economic activity it brought Tobago through sport tourism.
Meanwhile, Baptiste said he is grateful for the support from SporTT and the Ministry of Sport. He also thanked the Ministry of Trade for ensuring the Championships could be played to "international standards". Lastly, he also praised the team for backing up the work of the TTGA with their work on the course.
"Thank you gentlemen, for a great performance," Baptiste said. "You really worked hard to make Trinidad and Tobago proud."
-END-